There was a brief hiatus, I know. Just some overdue random pictures to share before I start off my next entry on the hiatus.
One of the random nights at buddy's comfy new house. Have been to his place a couple of time by now because I pass by it like every day. He told his mum to tell me she regrets moving over now (because I keep crashing)…Zzzzz.

Love the carpet the most and the sofa is really comfy to nua too. Just look at how nua the drunkard is. We finished up the Fat Bird by playing 15 20, which I really really suck in. But I miss Trinity, and I'm glad to have them with me.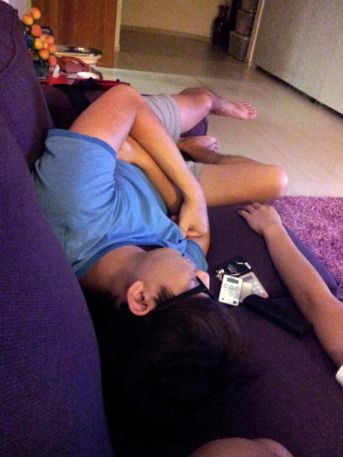 Wendy's salad for lunch~ Was actually intending to have prata after that but I was shocked that Far East sells 1 egg prata for 2 bucks, so I gave it a miss.

And because I did not get to satisfy my craving the previous day, I was rather determined to find prata the next day after shoot, especially after seeing many clinic staff carrying them!
As a result, boss drove everyone to Mr. Prata in Botanic Garden and everyone had to eat prata because of me x.x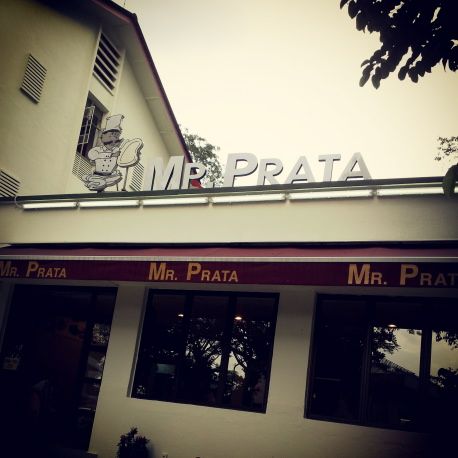 Despite of the name, the restaurant serves a variety of food, which made me had a hard time choosing! I was so hungry and wanted to order so many things!!! In the end…
Naan brings back good old memories that I miss, so does Botanic Garden.
Ran out of ideas of where to lunch on Friday and I decided to join the meatball craze!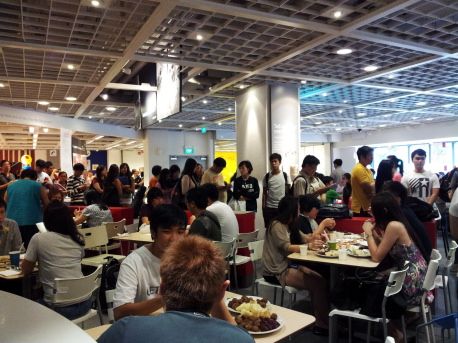 I wasn't dying to have them or crazy over the deal, but it just made my lunch decision 32897437 times easier you see. Beat the queue in less than 30 minutes and ta-duh~ $1 for 10 IKEA meatballs!

Impromptu decision to go for training at night since Tuesday class has stopped and I had not trained for 3 weeks. It was a pathetic class of 3, excluding Mr Lame himself -.- But I'm glad I was there to build my stamina back and it was at least a fruitful Friday night.